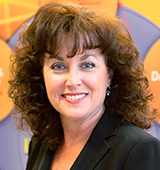 Dr. Teri Reed is Assistant Vice Chancellor of Academic Affairs for Engineering, Engineering Academic Programs, Assistant Agency Director for Workforce Development, TEES and Associate Professor, Harold Vance Department of Petroleum Engineering, Texas A&M University.
Dr. Teri Reed received her B.S. in petroleum engineering from the University of Oklahoma and spent seven years in the petroleum industry, during which time she earned her MBA. She subsequently received her Ph.D. in industrial engineering from Arizona State University. An advocate for research-informed approaches to engineering education, curricular reform, equity, cultural humility and policy, as well as student recruitment and retention efforts, Dr. Reed has made significant contributions nationally as well as at Arizona State University, the University of Oklahoma, Purdue University, and Texas A&M University where she has spent her academic career.
Dr. Reed helped establish the scholarly foundation for engineering education as an academic discipline through co-authorship of the landmark 2006 JEE special reports "The National Engineering Education Research Colloquies" and "The Research Agenda for the New Discipline of Engineering Education." Dr. Reed's teaching interests include statistics, interdisciplinary and introductory engineering, diversity, and leadership. Her research interests include statistics education, concept inventory development, assessment and evaluation of learning and programs, recruitment and retention, diversity, and equity. She has received funding from the National Science Foundation, the U.S. Department of Education, various private foundations and industry.
She is a fellow of the American Society for Engineering Education (ASEE), and a member of the Institute of Electronics and Electrical Engineers, the Society of Petroleum Engineers, and the Institute of Industrial Engineers. She serves as an ABET Engineering Accreditation Council evaluator for ASEE, is the past co-chair of the Undergraduate Experience Council, and chair of the Diversity Committee. Dr. Reed served as a reviewer of the U.S. National Academy of Engineering's (NAE) 2008 report, Changing the Conversation: Messages for Improving Public Understanding of Engineering, and 2010 report, Standards for K-12 Engineering Education? She begins serving as the Women in Engineering ProActive Network (WEPAN) president-elect in the summer of 2015.
She has received a number of professional honors, including the 2015 ASEE William Elgin Wickenden Award for the best research paper written in the past year of the Journal of Engineering Education, 2013 ASEE Sharon Keillor Award for Women in Engineering Education, election as a 2010 fellow member of ASEE, the 2008 ASEE Outstanding Service Award from the Educational Research and Methods Division, a 2007-2008 Committee on Institutional Cooperation Academic Leadership Program fellow, and in fall 2012 Purdue University's One Brick Higher Award, one of Purdue's highest honors given by the university president.